Two-Bolt Instumounting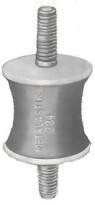 Two-Bolt Instumounting
Product Description
Two-Bolt Instumounting
Highly useful in light-fittings, particularly vapour lamps and high-bay fittings, radiator mountings, small electronic recorders. Maximum load carrying capacity 45 kg in compression and 18 kg in shear.
We are creators or Two Bold Instrumenting which are bearing that are mounted inside a flanged lodging that are utilized when the bearing mounting surface is opposite to a pole hub. They are accessible in two, three, or four-opening arrangements. Two-jolt flanged metal roller units have a jewel or winged-shape with 2 gaps for mounting. This has heading that can be moved and adjusted to more likely oblige long shafts. We make our item with the set mechanical guidelines and make it to be the best and dependable. We are putting forth Two Bolt Instrumenting to our client in the most sensible market evaluating.
We are engaged in manufacturing and supplying superior quality Two-Bolt lnstumountings. Our offered product is specifically designed by our experienced engineers as perthe set industry norms. This product can bear maximum load 45 kg in compression and 18 kg in shear. Also, we can customize this product in several specifications as perthe drawings catered by the clients. Owing to its salient features such as robust constriction, easy to install, heart and abrasion resistance, precised dimensions and high tensile strength, this is highly demanded in the market.
Applications:
Light-fittings
Particularly yapor lamps
High-bay fittings
Radiator mountings
Small electronic recorders.
Two bolt mounting has low shear stiffness properties and are available with various thread configurations .
Application
Light fitting (Mainly vapour lamp

radiator mountings.
Small electronic recorder
Specification
Max . Load carrying capacity (kg)

Shear

Compression direction

18

45